Kapiteyn at IPM Essen 2023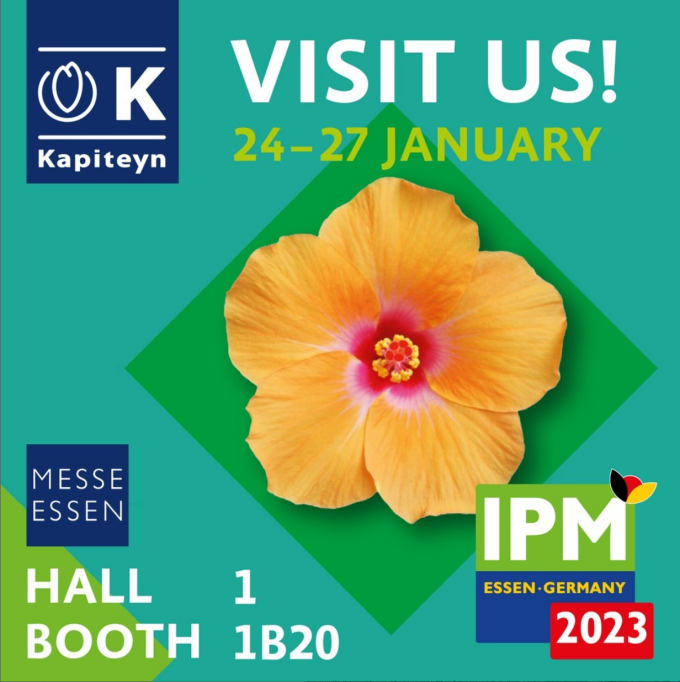 From 24th to 27th January 2023, Kapiteyn will be exhibiting at the IPM Show in Essen. Visit us at Hall 1, Stand B20 (directly to the right at the southern entrance).
Captain Calla
Captain Calla cut flowers are the strongest Calla's with the largest flowers. You will be able to recognize our pot Calla's with their powerful colours and long plant life. You are very welcome to take a look at our wide colour range at our stand!
Retail
The fresh concepts that Kapiteyn have introduced this year were eye-openers for a number of our customers. Please have a look to see how we can improve the sales of your flower bulbs.
For more information about the show please visit: www.ipm-essen.de.