Organic Flower Bulbs
We are proud to inform that we are Organic (Skal) certified. We introduce a unique and wide assortment of organic flower bulbs and perennials for pre-packed sales and landscaping. With a 100% chemical-free cultivation, we want to support the dynamic eco system with products that are safe for our climate, humans and animals!
Why choosing organic – BIO?
No use of Neonicotinoids!
No chemical pesticides & fungicides
No mineral fertilizer
Environment friendly maintenance of plants and premises
Support of a dynamical ECO system
Good for healthy soil & land
Healthy food for Bees & Butterflies
Suitable for Garden and Kitchen Gardens
A Few Products from our Range:
These bulbs are Skal certified. The entire process of organic cultivation is controlled and certified, on the basis of high standards of quality and environmental requirements.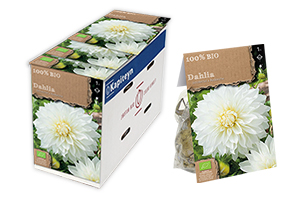 A great selection of gifts to treat your friends, family or yourself.