Kapiteyn horticulture
Tailor-made
Our nursery makes us humble. We know that growing flower bulbs are challenging and that you are always dependent on the whims of nature. We enjoy explaining the process to our consumers; that we do not just sell packages with flowers but that we also put our heart and soul into it.
When we see our flower bulbs in the shops all over the world, from Germany to the US and from Russia to the UK, we know why we are doing it.
Every product in our assortment has a reason. Tim Kapiteijn compiles the assortment with care and attention: "Sometimes I do it intuitively and sometimes rationally since some trends you can see coming as we have eyes and ears in so many links of the chain. However, sometimes I simply see the beauty in something and I want to make it available to everyone in the world. It makes no difference whether the flowers end up in a vase or in the garden."
Theo Weyers
about being involved
"The nice thing is that you work with a natural product, which makes it exciting and varied. Sometimes you have to work evenings – watering in the sun is not good for the plants, so it has to be done later in the day but I enjoy taking care of the plants in the evening sun. The time doesn't matter to me, the bulbs do not stop at 5:00 so neither do I. Sometimes I move the irrigation system a little at 11:30 at night and again the following morning at 6:00. It's a process that has to continue. It's a real challenge to take care of the bulbs at exactly the right time."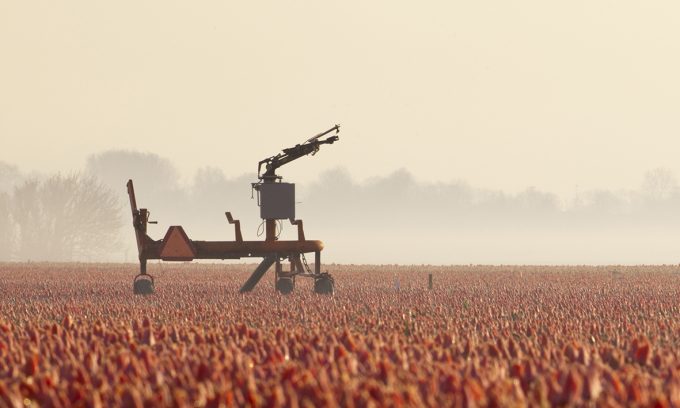 Tulip Rigas Barikades
A spider-shaped red Tulip with ornamental value.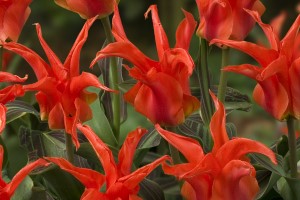 Hyacinth Midnight Mystic
The only real BLACK Hyacinth – Long lasting and very popular amongst our customers and in the flower bulb trade.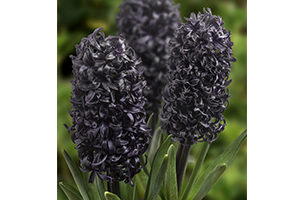 Hyacinth Purple Pride
A New lilac-purple Hyacinth which is suitable for both breeding and dry sales – from the Orientalis Breeding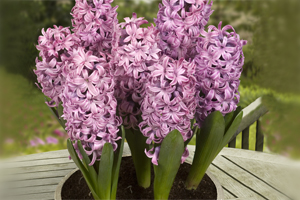 Hyacinth Skyplanet
A New light blue Hyacinth which is suitable for both breeding and dry sales – from the Orientalis Breeding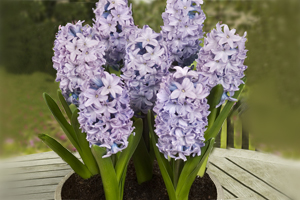 Lily Tricolore
Beautiful, Exclusively Grown Oriental Lily – Well suited for the Italian and Mexican market.